Learning Objectives
Describe what the terms e-commerce and m-commerce mean
Develop an e-commerce business plan
Evaluate e-commerce software options
Build an online store with product pages, supporting features, a shopping cart, and an effective checkout process
Test, launch, and update your e-commerce site
Design engaging, responsive web content
Understand e-commerce payment options and choose appropriate options for your site
Use appropriate tools to track key e-commerce metrics
Identify and optimize supporting e-commerce activities, such as customer service, sales, and inventory management
Create a marketing plan with all the essential elements
Market your online store using social media and other appropriate channels
Use discounts and promotions to market your e-commerce business
Understand what security and privacy issues face e-commerce businesses and handle customers' information accordingly
Protect your intellectual property
Identify the rules and regulations that will govern your e-commerce businesses
Getting to Know E-Commerce
E-commerce is the future of business and it's growing exponentially. This session explores the term "e-commerce" and how it has evolved over the last few decades. Also discussed here are the six models of e-commerce and terms used throughout the course.
E-Commerce Building Blocks
The basic elements of an e-commerce business are the topics here. This session digs into setting goals, creating a business plan, and then choosing a revenue model. The session also takes a look at successful e-commerce businesses.
Software Options and Solutions
Learners will get a look at content management systems, e-commerce server packages, and web hosting services in this session. A test drive of an online service and a basic e-commerce site are also features of this session.
Building Your Online Store
A step-by-step look at building an online store is the core of this session. It looks at domain names, site structures, and top-level pages. The session also covers navigation tools, product pages, shopping carts, the checkout process, plus pages like an FAQ section along with testimonials. To conclude the session, students will review the pre-assignment and create a top-10 list.
The Finishing Touches
After your site is set up it's a good idea to test it before launch. This session looks at ways to guarantee a positive launch plus post-launch procedures. As a wrap-up, students get to usability test an actual e-commerce site.
Creating an Engaging User Experience
Here, students get a look at how quality content and responsive site design will help engage users, drive site traffic, and build your business. Also discussed is how to build customer relationships and leverage social selling.
Transaction Management
It's no good having customers but having no way for them to make their purchases. Transaction management is the focus of this session which looks at online payment options, mobile payment systems, digital cash, and cash/check on delivery. This session looks at the details of each payment method and the locations where each type is common.
M-Commerce
M-Commerce is commercial transactions conducted using tablets or smartphones and it is growing about 50 percent per year. This session looks at the top m-commerce retailers. We will look at trends in the mobile arena, including wearable devices like smartwatches.
E-Commerce Analytics
Successful e-commerce sites analyze metrics to study every aspect of their business to help assess and improve it. This session discusses key metrics all e-businesses should track and looks at tools to track these metrics and evaluate trends.
Supporting Your E-Commerce Business
There's more to running an e-commerce business than just having a website. This session gives students a glimpse of four key supporting areas of an e-commerce business, including: product management, sales and marketing, customer service, and post-fulfillment.
Marketing Your E-Commerce Business
It's pointless to have great content without the marketing to spread the word about your business. This session gives students a look at the marketing cycle and the elements of a marketing plan. Also covered is a look at different marketing channels with a focus on social media marketing. Students also will benefit from some tips for creating promotions to generate customer interest and income.
Security and Fraud Awareness
Owning a business comes with the responsibility to protect data and information that customers share with you. In this session, students are shown how to keep customer data safe along with a look at credit card security and intellectual property rights.
Rules and Regulations
Regulations and rules govern businesses around the world. This session takes a look at major areas that are usually regulated by jurisdictions are the world.
SELF-PACED
ONLINE LEARNING
Learning at your convenience.
If time, geography, or just about any thing else is standing between you and the learning your want or need; our Online Learning may be the perfect solution. Designed for convenience and impact, we have broken down our training topics into simple sessions and sections that provide you the opportunity to start, stop and resume your learning -from anywhere, at any time. Now you get to decide where and when the right time is to expand your knowledge and skills.
E-Commerce Management
Access Now!
$279.00 USDAdd to cart
Special Note: Online Learning access is activated 24 hrs. (excl. weekends) after payment.
IN-PERSON
LIVE TRAINING
Delivering a traditional training experience -in-person or virtually!
Hands down Live Training is our most popular and requested format, whether on-site, virtual classroom, or as a lunch & learn. Participants are engaged in an interactive experience with the trainer and other participating team members. Live training sessions range from a single day to a multi-part or ongoing training series. Whichever your choice, Mainstream will craft and tailor your experience to ensure it is specific, relevant and unique to your team.
Something you certainly will Not receive is a pre-formatted, pre-scripted, one-size fits all training experience. We know that every team has unique learning needs and situations, therefore your training should be too. Our free program customization service aims to meet unique or custom training needs.
Why settle for a program that gives you almost what you need; our team thrives on giving you Exactly what you need.

In Person Training
The traditional classroom style of training remains our Most Popular and Most Requested format.  On-site training provides participants with an in-person facilitator who will work directly with the team, whether for a single training session or a training series.  The Mainstream team will craft and tailor your experience to ensure that your training session is specific, relevant and unique to your audience while meeting your learning objectives. Why settle for 'pre-formatted, pre-scripted, one-size fits all' training programs, when our team is able to customize a program that is just right for you?  We know that every team has unique learning needs, situations and that they come from a variety of industries, each having unique customer needs and demands.  Our programs can be scaled to accommodate time restraints, unique learning needs and even industry or company nuances and barriers.
Don't settle for a program that gives you almost what you need; our team wants to give you Exactly what you need.

Virtual Room
Delivering traditional onsite training results …virtually!
We've officially changed the rules and redefined what is possible in the world of soft skills learning. Our unique technology, accompanied by honed delivery methodology, have successfully replicated the traditional classroom-style training environment, allowing it to exist online.
Most online training solutions limit participants' responses to keystrokes or to single person conversations because -with inferior technology- group discussions become distorted and confusing to follow.  Our Virtual Room has eliminated those barriers and encourages learning through meaningful instructor feedback, skills modelling and engaging group discussion, without visual or audio distortion
The Virtual Room is for any organization seeking a flexible substitute to traditional onsite training; whether to lower costs, eliminate unnecessary travel or to simply ease the burden of demanding work schedules.

Lunch & Learn
A Lunch and Learn session is an onsite or virtual learning program with a facilitator-led session sharing valuable information and skills on an area of identified learning interest.  It's a great break away from a traditional training program, allowing your team the opportunity to learn while enjoying their lunch. Due to the limited time, the program focuses on specific learning concepts and skills.   It is an interactive session that quickly targets and reveals learning objectives that are predetermined by the training organizer.   Lunch & Learn sessions are also great as a training series, providing progressive learning programs for developing skills in a 'bite-sized' format.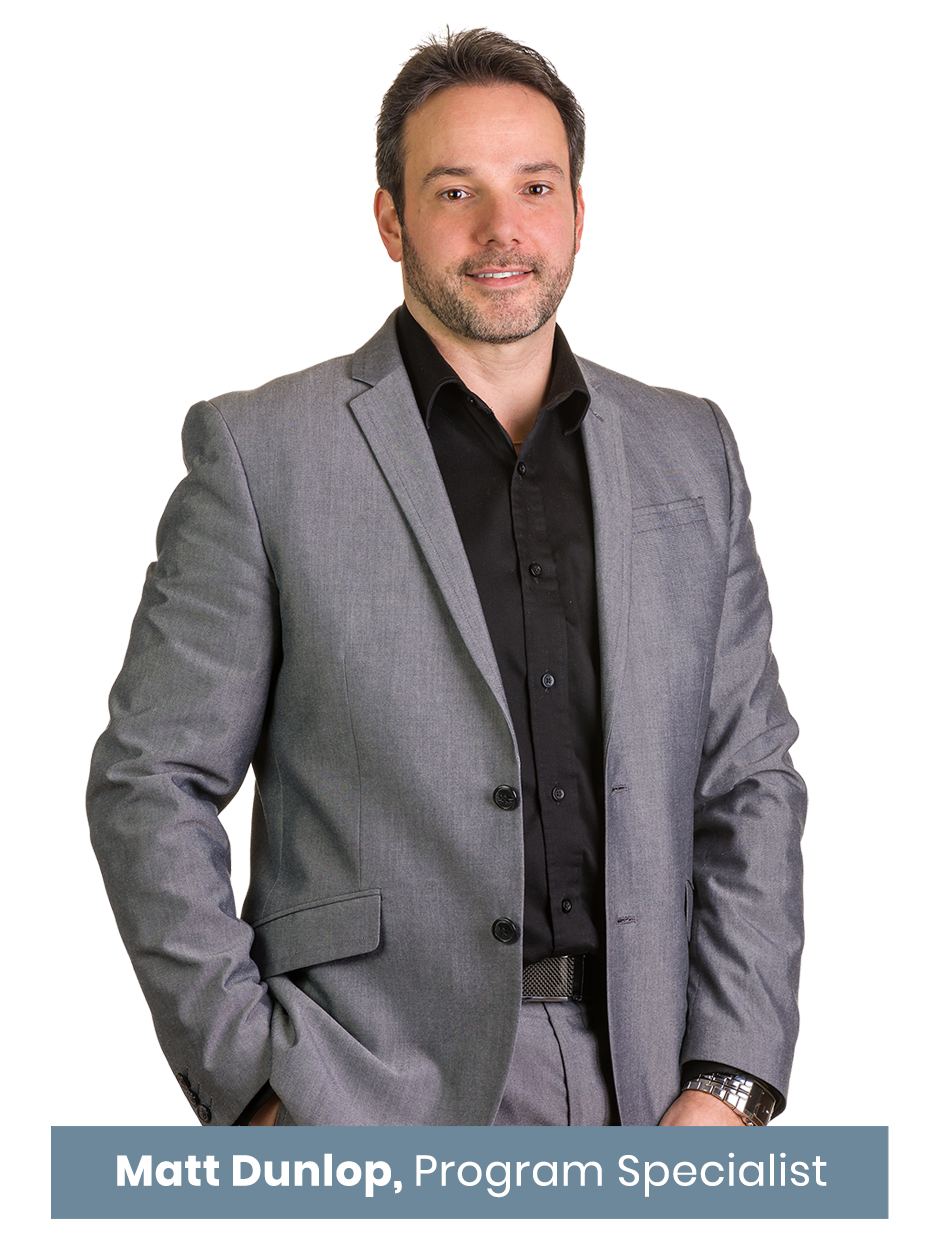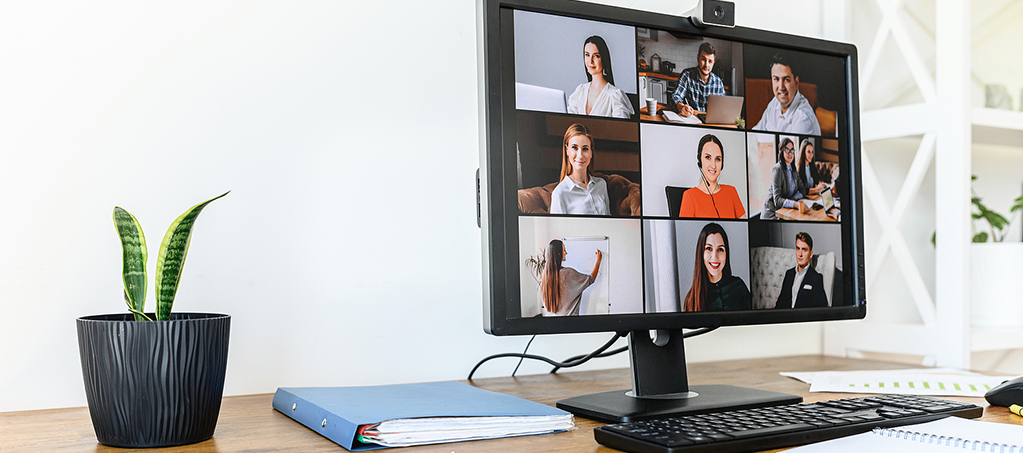 INTERACTIVE
WORKSHOPS & WEBINARS
Quality interactive and engaging training professionally presented.
In today's workplace, trying to coordinate a single day or location for a group can be a challenge and at times costly. We understand that the needs of our clients are varied so we have made accessing interactive learning as convenient as a click of a button. From single to multi-person registrations this option has provided convenience for many; a live webinar or prescheduled workshop may offer the perfect solution.