Learning Objectives
Your brand is the vehicle that propels your product or service into your customer's lives, and into their hearts. A good brand is much more than an attractive image combined with some witty type. Your brand must reflect the heart and soul of your product and offer a promise that you can live
up to.
This two-day course will get you started on the road to creating a perfect brand. The first day will cover the basics of branding, including how to develop a visual identity from start to finish. We will also give you some graphic design tips to help you communicate your expectations to a professional designer. The second day will focus on how to put your brand out there in the right way. We'll also talk about how to keep your brand energized and alive with monitoring and evaluation tools.
Defining Branding
To begin, participants will explore what a brand means and what branding is all about. Participants will also discuss some popular brands and what makes them stand out.
What Are You All About?
Next, participants will get started on the branding process by learning how to identify a product's features, benefits, and values.
Creating a Mission
A mission statement is where you can express your big dreams for your product. In this session, participants will learn what a good mission statement looks like. They will also get some hands-on practice in creating a mission statement for a product of their choice.
Creating a Vision of the Future
Next, it's time to outline how you want things to look for your brand in the short term. This session will give participants some tips for creating a vision statement and share some sample statements for a fictional company.
Positioning Your Brand
Positioning describes how your brand will be seen in the minds of customers. Participants will learn what a positioning statement looks like and they will take part in a positioning workout to get some hands-on practice.
Developing Your Style
The next component of your brand identity is the style statement: what attitude will your brand have? This session includes both a theory and practice component.
Developing a Brand Name and Slogan
Now it's time for the fun stuff! To begin, this session will recap what we have covered so far. Then, participants will get practical tips on creating a brand name and a slogan.
Creating a Visual Identity
Although we can't turn participants into professional graphic designers, this session will help them understand the basics of graphic design. Concepts include image perception, color spectrum analysis, font types, and types of visual identities. A pop culture quiz rounds out the session.
Living Your Brand
To begin the second day, participants will learn how to transform company employees into brand ambassadors and how to create a unique experience at each brand touchpoint.
Connecting with Customers
Next, we will share ten easy ways to connect with customers.
Launching Your Brand
This session will share some ideas for making internal and external brand launches a smashing success.
Taking Your Brand's Pulse
In order for a brand to be as successful as possible, it must evolve with your company, your customers, and the marketplace. This session will introduce participants to the basics of brand evaluation.
Performing a SWOT Analysis
To begin, participants will learn about one of the most popular tools for brand analysis: the SWOT (Strengths, Weaknesses, Opportunities, Threats) matrix.
Measuring Brand Health with a Balanced Scorecard
Next, participants will learn how brands can be evaluated with a balanced scorecard.
Middleton's Brand Matrix
The final evaluation tool that we will explore is Simon Middleton's brand matrix, which plots strength, weakness, positivity, and negativity.
Interpreting Evaluation Results
In this session, participants will learn what to do with brand evaluation results. We will also share the six most common signs of brand trouble.
Keeping the Brand Alive
Next, participants will learn about refreshing a brand, re-launching a brand, and re-branding. They will then apply their knowledge to a case study.
Going Beyond the Brand
To wrap up the day, participants will learn about various kinds of brand architecture and brand extension.
SELF-PACED
ONLINE LEARNING
Learning at your convenience.
If time, geography, or just about any thing else is standing between you and the learning your want or need; our Online Learning may be the perfect solution. Designed for convenience and impact, we have broken down our training topics into simple sessions and sections that provide you the opportunity to start, stop and resume your learning -from anywhere, at any time. Now you get to decide where and when the right time is to expand your knowledge and skills.
IN-PERSON
LIVE TRAINING
Delivering a traditional training experience -in-person or virtually!
Hands down Live Training is our most popular and requested format, whether on-site, virtual classroom, or as a lunch & learn. Participants are engaged in an interactive experience with the trainer and other participating team members. Live training sessions range from a single day to a multi-part or ongoing training series. Whichever your choice, Mainstream will craft and tailor your experience to ensure it is specific, relevant and unique to your team.
Something you certainly will Not receive is a pre-formatted, pre-scripted, one-size fits all training experience. We know that every team has unique learning needs and situations, therefore your training should be too. Our free program customization service aims to meet unique or custom training needs.
Why settle for a program that gives you almost what you need; our team thrives on giving you Exactly what you need.

In Person Training
The traditional classroom style of training remains our Most Popular and Most Requested format.  On-site training provides participants with an in-person facilitator who will work directly with the team, whether for a single training session or a training series.  The Mainstream team will craft and tailor your experience to ensure that your training session is specific, relevant and unique to your audience while meeting your learning objectives. Why settle for 'pre-formatted, pre-scripted, one-size fits all' training programs, when our team is able to customize a program that is just right for you?  We know that every team has unique learning needs, situations and that they come from a variety of industries, each having unique customer needs and demands.  Our programs can be scaled to accommodate time restraints, unique learning needs and even industry or company nuances and barriers.
Don't settle for a program that gives you almost what you need; our team wants to give you Exactly what you need.

Virtual Room
Delivering traditional onsite training results …virtually!
We've officially changed the rules and redefined what is possible in the world of soft skills learning. Our unique technology, accompanied by honed delivery methodology, have successfully replicated the traditional classroom-style training environment, allowing it to exist online.
Most online training solutions limit participants' responses to keystrokes or to single person conversations because -with inferior technology- group discussions become distorted and confusing to follow.  Our Virtual Room has eliminated those barriers and encourages learning through meaningful instructor feedback, skills modelling and engaging group discussion, without visual or audio distortion
The Virtual Room is for any organization seeking a flexible substitute to traditional onsite training; whether to lower costs, eliminate unnecessary travel or to simply ease the burden of demanding work schedules.

Lunch & Learn
A Lunch and Learn session is an onsite or virtual learning program with a facilitator-led session sharing valuable information and skills on an area of identified learning interest.  It's a great break away from a traditional training program, allowing your team the opportunity to learn while enjoying their lunch. Due to the limited time, the program focuses on specific learning concepts and skills.   It is an interactive session that quickly targets and reveals learning objectives that are predetermined by the training organizer.   Lunch & Learn sessions are also great as a training series, providing progressive learning programs for developing skills in a 'bite-sized' format.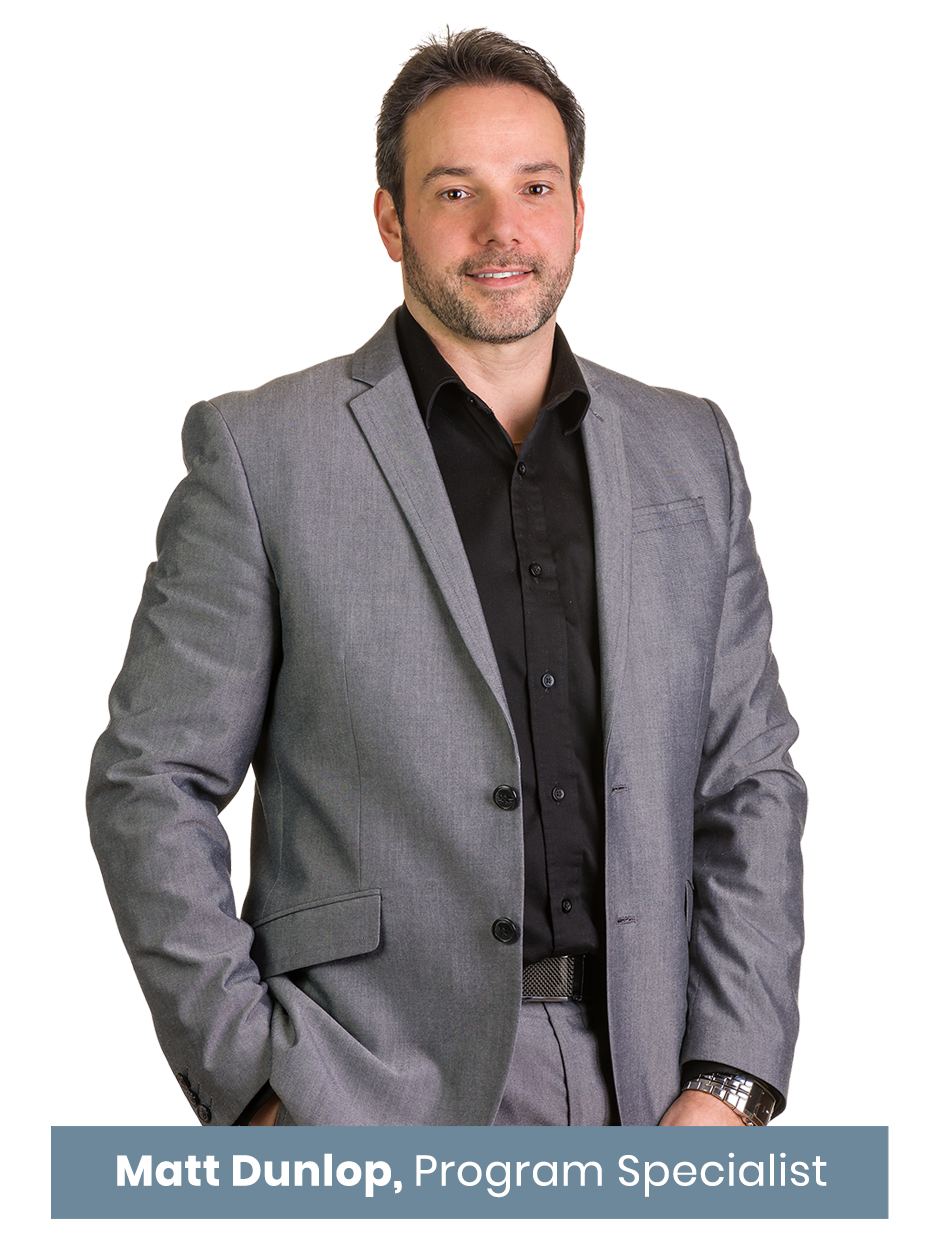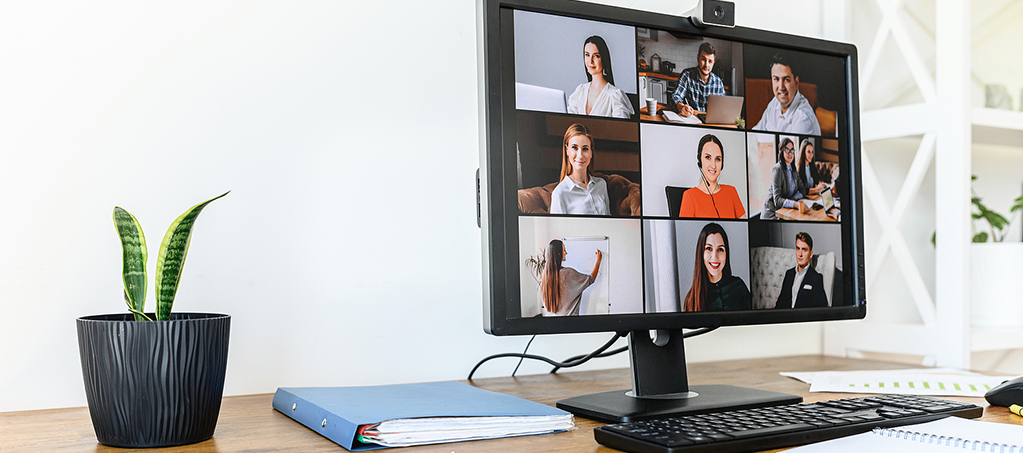 INTERACTIVE
WORKSHOPS & WEBINARS
Quality interactive and engaging training professionally presented.
In today's workplace, trying to coordinate a single day or location for a group can be a challenge and at times costly. We understand that the needs of our clients are varied so we have made accessing interactive learning as convenient as a click of a button. From single to multi-person registrations this option has provided convenience for many; a live webinar or prescheduled workshop may offer the perfect solution.